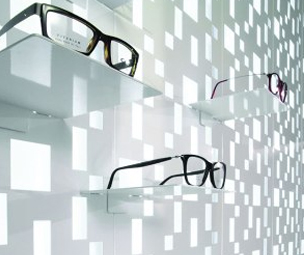 EyeCare is an independent optician that aims to provide the best possible eye care for you and your family.

As an independent provider you can have continuity of care by seeing the same optometrist each time you visit if you wish. Our highly trained and experienced optometrists are constantly updating their skills and knowledge, so you can expect a level of personal care and attention that is second to none.

We have a wide range of frames to suit all budgets and styles that are of the highest quality, sourced from specialist suppliers. So whether you want to look fashionable or professional, our collection of designer frames and sunglasses would satisfy even the most discerning of tastes.
We provide our clients with the best possible solutions for their unique lifestyles to ensure there is absolutely no compromise to their standard of living. We recognise that people are individual, and bearing this in mind all our services are tailored to you and your specific needs.
Our goal is to be the very best, and provide EyeCare to those who insist on only having the best.